Meet Ashley
Email: ashley@inspiredhomes.com Direct: (574) 633-1936
As a Realtor licensed in IN and MI, I am passionate about helping others achieve their dreams. For YOU that means buying or selling one of the biggest investments of your life. I want to be the agent that makes buying or selling your home a cherished memory! I am proud to be a part of a team with over 40 years combined real estate experience.
As a team we will make your journey successful and memorable.
Check Out Ashley's Success Stories
"Ashley Leader is amazing! She goes above and beyond your stereotypical realtor."
"Her compassion and work ethic don't stop when the contract is signed . She was patient and understanding as we searched for our new home and once we found the one we wanted she walked us through everything. Finding her and listening to her guidance from the get go made our home buying experience a pleasant experience. We are in our dream home and couldn't be happier and We are eternally grateful for her guidance and compassion and hard work! If it is buying , selling or anything in reference to your home , Ashley is the best!"
– Danika Needham
More Successful Sales
Check Out Ashley's Inspired Insights
Our Charities
Inspired
to Serve
Happy Fall Inspired followers! For the month of October we will be learning about and supporting Pro Life Ministries an organization that exists to connect resources and identify blind spots in the pro-life movement building unity to provide comprehensive strategies that promote the value of all life, regardless of stage of development, race, age, gender, or ability. You can make a difference by praying for, donating and learning more about what Pro Life Ministries does in our community. Remember, at Inspired, it's all about YOU means it's all about others.
Click to Learn More

Limits Life and Love
Founded by Inspired's Diane Bennett, Limits Life and Love is a program that was developed to support charities who strive to reduce unplanned pregnancies.
Learn More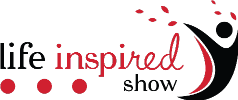 Life…Inspired Show
Have you ever experienced a life event that changed everything? Join us as we talk about "dot dot dot moments" and share testimonies on our Life…Inspired show!
Learn More
Buying or Selling? We've Got Your Back!
If you're thinking about making a move soon, let's start a conversation! We're in the business of streamlining every step of your real estate journey.
Step 1
Book a Consultation
Step 2
Market Preparation
Step 3
Celebrate Your Successful Closing